KLIM eSports Gaming Chair
KLIM eSports Gaming Chair
KLIM
KLIM Esports is a top quality product. The best materials available on the market: reinforced stainless steel, high-density foam and polished faux-leather.
I have just recently had to invest in new office chair. Which is something I usually have to do every year or so, as a software developer who has predominantly worked from home for the past decade or so, I do spend a lot of time sitting and working in a chair. So a real comfortable good quality chair is essential.
I had noticed KLIM products before while searching for keyboards, but primarily because they didn't have anything in my preferred ergonomic options I gave them a skip. However, I did notice at the time they did chairs so kept them in the back of my mind.
So when my chair died, I thought it might be a good time to try them out. I remember at the time being struck by the brand philosophy of being built to last. Which to be honest in this age of cheap disposable garbage products is a breath of fresh air. Especially when it comes to chairs.
After going through a few of options available and comparing a few brands, I decided to go for the KLIM eSports Gaming Chair
First impressions
I have to say, I was really impressed from the moment the box arrived. It's obvious that KLIM have put a lot of thought into their product and their brand promise of Built to last. The cardboard box that the chair arrived in was a lot sturdier than most I have had products delivered in. It's clear they wanted to ensure the product arrived in the best possible condition it could.
Upon opening the box everything was really well presented, Unfortunately I didn't take any photographs of the presentation. However, one could easily tell that the box had been packed with consideration and care and a lot of thought had gone into making it really easy for the customer.
You also get a nice envelope with some KLIM branded laptop stickers and a booklet with a bit about the company, which I always find a nice touch.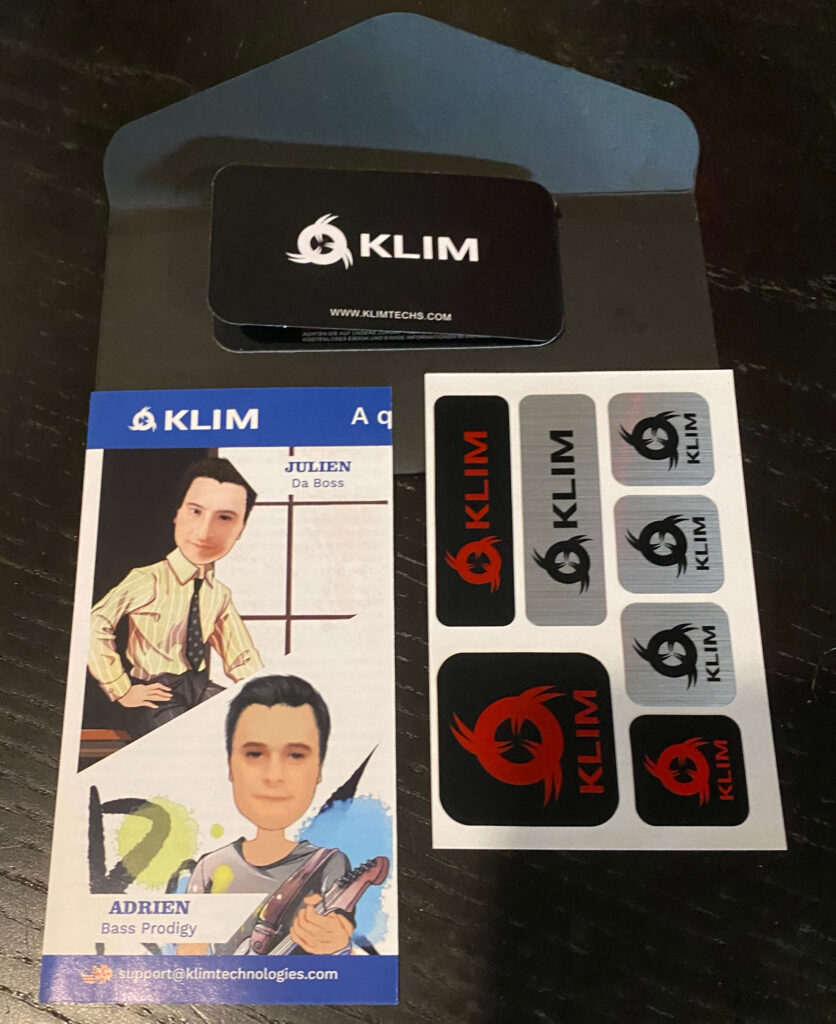 Assembly
The worst part of buying furniture online and getting it delivered is you know you're going to have to assemble it. I have to be honest, I am not the best with tools and from experience I have always found assembly instructions that arrives with furniture to be the worst.
This was definitely not the case, with KLIM chair, because there again they have definitely put thought into this part of the experience too and the instructions and pictures were very clear and concise and really easy to understand.
I unpacked everything first and the thing that struck me first, was that KLIM had even put effort into ensuring that the tool they supplied you with to assemble the product was of good value.
Probably the nicest touch, was that inside the package was a pair of white gloves to put on so you didn't have to get your hands dirty building the chair! Enabling you to give yourself your own white glove experience!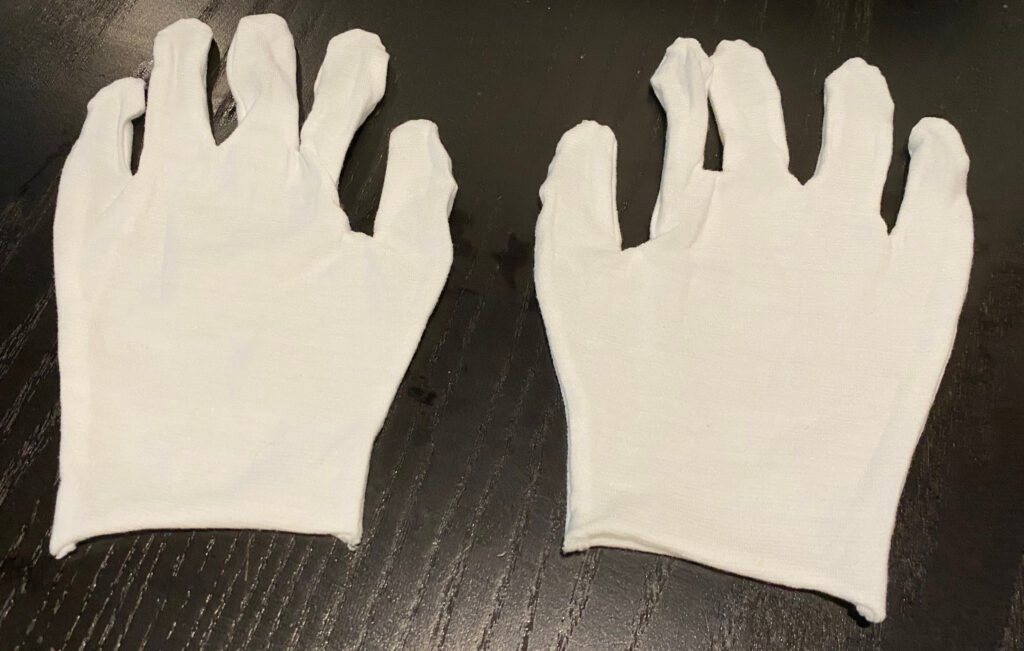 I have to say assembling the chair was really easy and the entire process took me about 15 minutes in total. Assembling the chair for the most part was a really intuitive process, having assembled a few office chairs over the years I have become quite adept at the process. That being said one advantage of the KLIM chair is that there are no real finicky parts and everything is made really straight forward with the quality of the build.
I would estimate that bout half the assembly of this chair is done before it goes in the box. The reclining brackets are pre-attached, as are the armrests, and the two cushions are installed with their respective straps neatly managed.
Build Quality
The build quality of the chair, is by far of the highest quality I have experienced when it comes to computer gaming chairs. Everything just feels solid and really well put together.
A reinforced steel frame trimmed in anti-cold foam padding and covered with a soft feeling PU leather material. In the all black colour I have, this chair truly looks superb, and there's nothing to fault whatsoever with the build quality. Everything feels really solid and durable.
KLIM provides a 5-year warranty on this chair!
The chair is made of Faux leather, but you wouldn't really say so, and h the stitching is all very well done. I really like the embroidered logo and the texture of the chair is really interesting to the touch.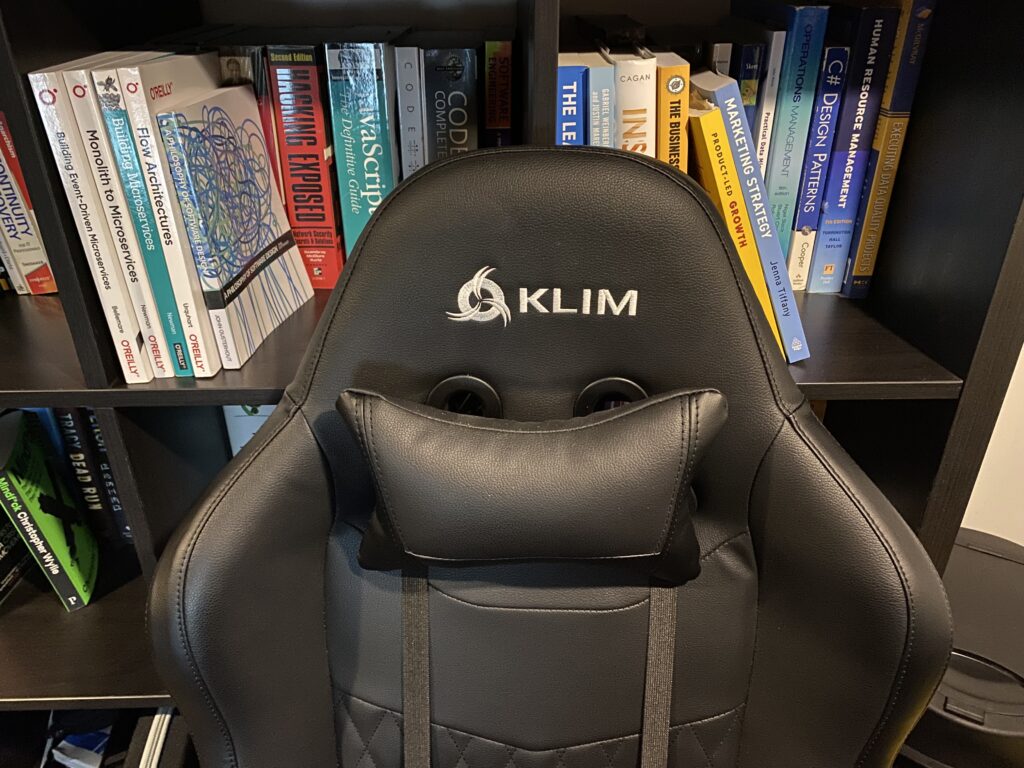 Ergonomics
This chair is highly customizable and can be tailored to suit your size and preferences ensuring day-long comfort.
Height adjustable seat
Includes back and head support both of which can be removed if not required.
Back-rest angle can be adjusted to 160 degrees for a full reclining function
Arm-rests can be adjusted on four different axis: up/down, back/forward, left/right and rotating.
Has a wider than normal seat and larger than average back-rest to ensure a comfortable fit for all sizes.
The chair is suitable for adults up to 2 metres tall
Ultimately the KLIM eSports is an extremely good gaming chair. It looks great, it's well put together, frustration-free, and one of the most comfortable gaming chairs I've used in the last couple of years. It's rated for 200 kg and will seat anyone up to 6'6" (2m) comfortably.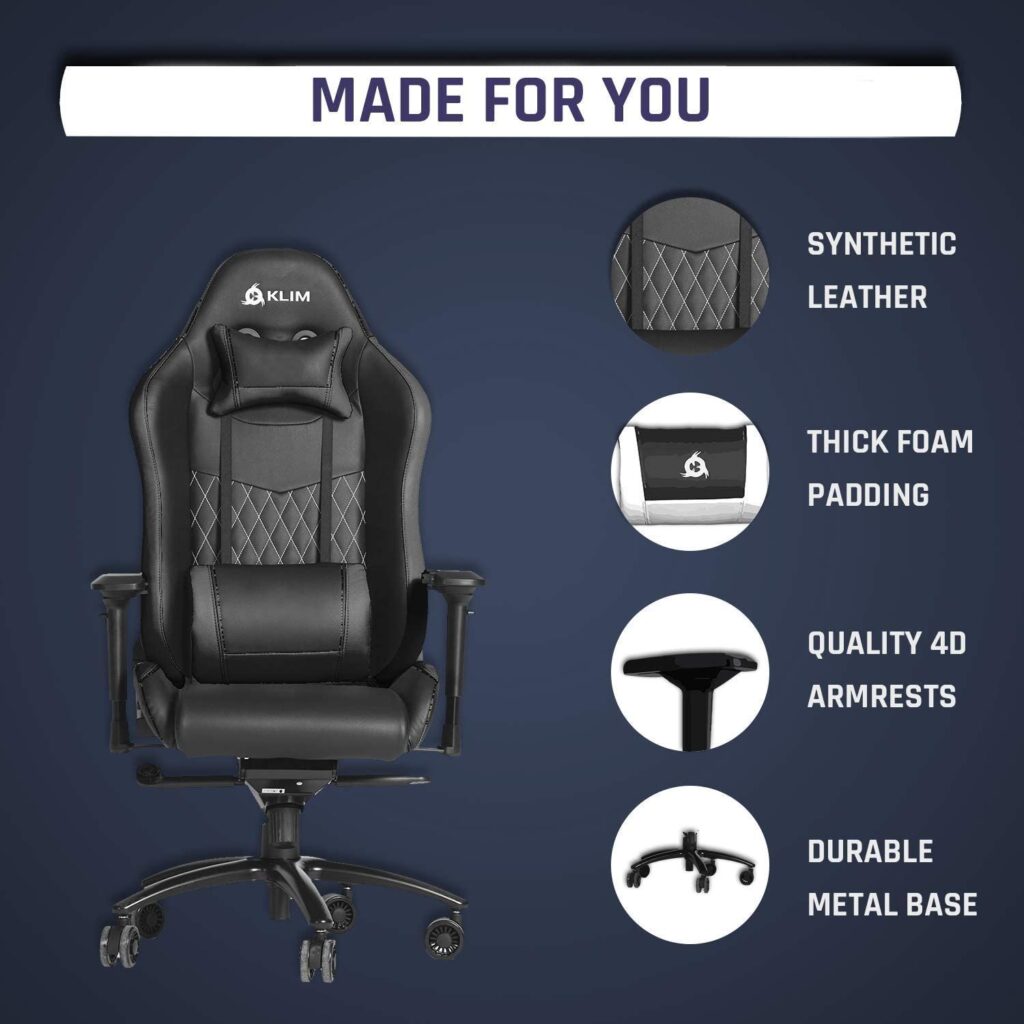 Conclusion
In my opinion this chair is really good value. It's incredibly well made, extremely comfortable and worth recommending on the ease of assembly alone. Having used the chair day in day out for a few months now, I can really vouch for its comfort.
Dimensions (seat width, back height, seat depth): 35 x 86 x 69 cm
Weight: 25kg
Structure: Steel
Cover: Imitation leather
Supported weight: 150kg
Recommended height: 160 to 200cm
Adjustments: 4D armrests, adjustable height
Latest posts by Gary Woodfine
(see all)