I have previously posted about the reason why I prefer to use Fathom Analytics as my website analytics provider, and have also discussed how to add fathom analytics to nuxt 3 projects. However, this personal blog utilises WordPress as the CMS.
Fathom Analytics has become my defacto analytics tool, for a number of reason, to 2 crucial ones for me is that the other free analytics invade users privacy and they have become too over-complicated to use.
Fathom Analytics is website analytics that doesn't suck, and revolutionises website analytics by making it easy to use and respectful of privacy laws (like GDPR, CCPA, PECR and more).
WHY USE FATHOM
GDPR, CCPA, ePrivacy, PECR (and more) compliant. Fathom doesn't require annoying cookie notices.
See all your visitors. Millions of people use browser plugins to block scripts. Thats Fathom Analytics pioneered the method for by-passing ad blockers, enabling the full picture of who's visiting your site without invading privacy.
Fast Scripts. The embed code loads faster than Google Analytics, resulting in better for your SEO. The script loads from all over the world, from the place closest to the person visiting your site.
Your data is yours, but Fathom Analytics protects it like it's their own. That means you can export it at any time, and while it's saved on their servers, protect it with the best digital security possible.

Sign up to Fathom Analytics
In order to configure your site to use Fathom Analytics, you will obviously require a Fathom Analytics account, you can get a $10 credit if your sign up to use Fathom Analytics .
Once you have your account set up you can register your site within the sites collection.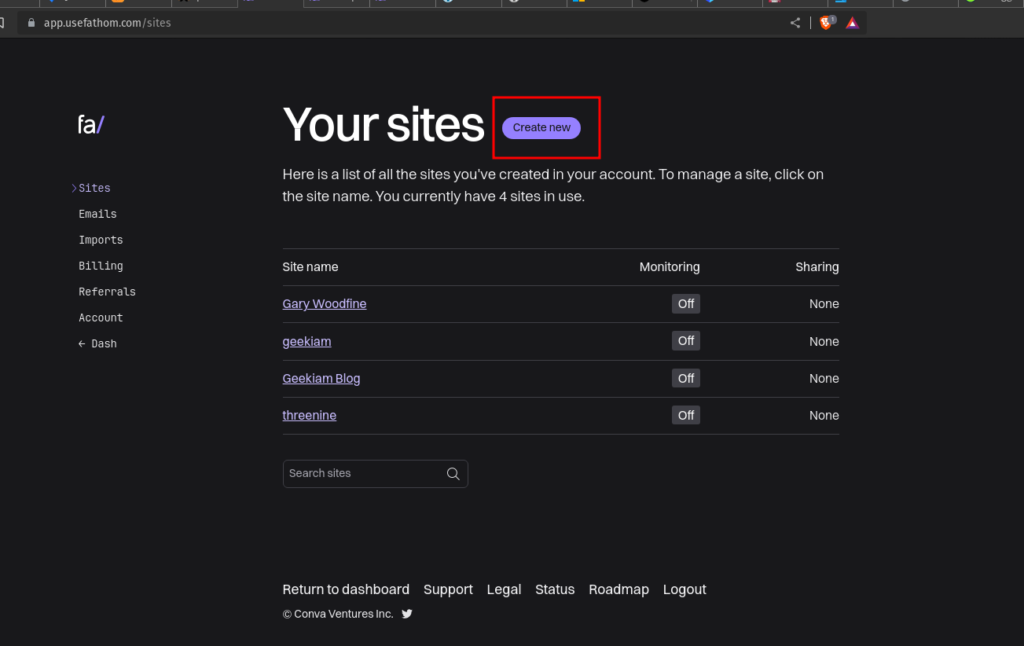 Once you register your site this will provide you with a Site Id which we will need in the next step. Your site ID will be a string a Alpha charaters.

How to use Fathom Analytic WordPress plugin
Fathom Analytics has made it really easy to get started with Fathom Analytics on WordPress by developing and managing their own Plugin.
Here's how you set it up:
Download the Fathom Analytics plugin
Log into WordPress
Go to Plugins, Add New
Search for Fathom Analytics
Click Install Now, then Activate
Go to Settings, then Fathom Analytics
Type in your SiteID. If you don't know your SiteId, log into Fathom, go to Settings, Sites, then your SiteID will be beside the name of your site
If your dashboard is public, leave "Fathom share password" blank. If your dashboard is privately shared, then type in the share password
Leave Fathom URL set to cdn.usefathom.com
Completing the above will automatically install the Fathom tracking code into the footer of all your web pages. If you all is configured correctly then visits to your website should be showing up in in a couple of minutes. Obviously depending on the volume of visitors you have.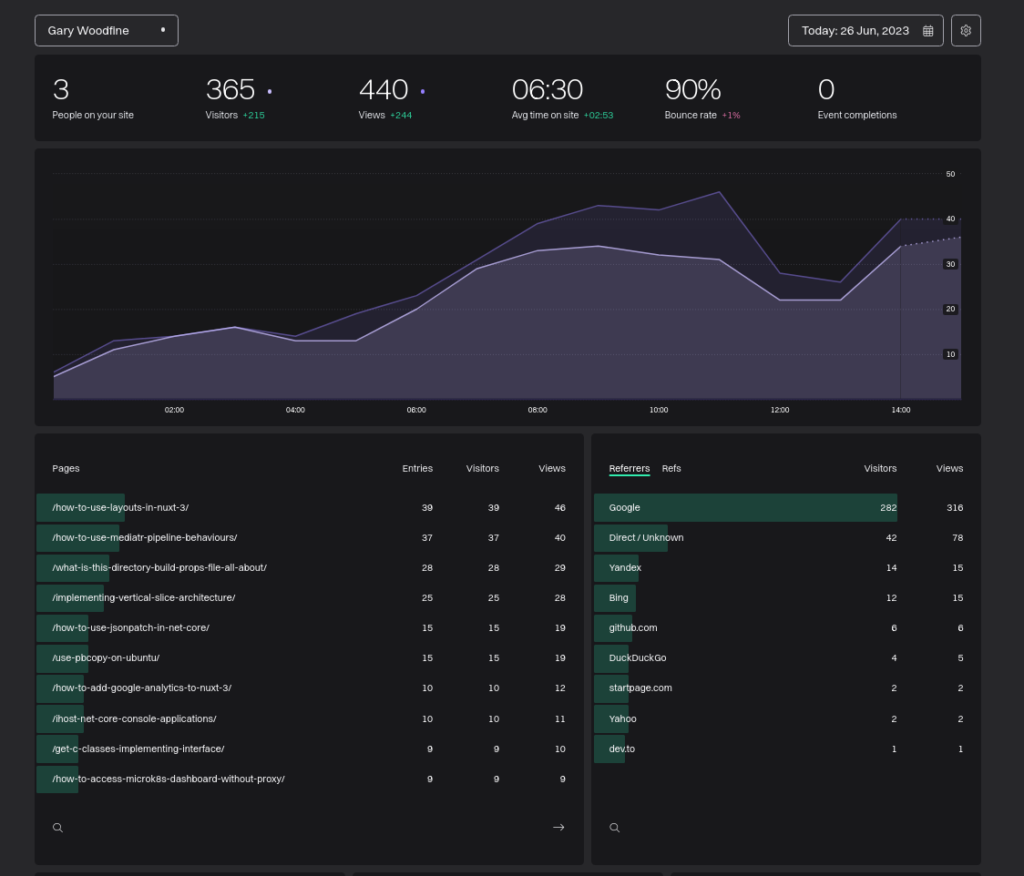 Conclusion
Fathom Analytics is a great Google Analytics alternative. It offers all of the insights of Google Analytics in a simpler and easier-to-understand dashboard with none of the uncomfortable guilt-by-association misgivings of using Google. The real additional bonus feature is that it's GDPR-compliant, so you aren't in breach of data privacy laws, no matter where your visitors may be viewing your website.
Fathom Analytics helps you to unlock a staggering amount of information about who is visiting your site, what they're looking at, and how they got there in the first place, all without invading anyones privacy!
Latest posts by Gary Woodfine
(see all)