Office 365 is proving to be a popular cloud collaboration service offered by Microsoft.  Lync 365 is a communication tool which enables you to make voice calls, send chats , conference calls and even enable share screening with colleagues.
One of the drawbacks of Office365 and Lync, is that it is pretty dependent on you using Windows and Microsoft Office. Lync works well, if you have the Lync Client installed on your machine. Microsoft do offer a Web Client for Lync but unfortunately this just doesn't work for Linux computers.
In this post I will guide you through the process of configuring Pidgin to work with Microsoft Lync
I have managed to get Lync to work with Pidgin, a chat program which lets you log in to accounts on multiple chat networks simultaneously, albeit with some degradation of features.  I can make voice calls, video calls and send text chats. Unfortunately I am not able to do screen shares or conference calling.
Which if you're working in a distributed remote team is essential.  However, been able to communicate with colleagues from my ubuntu machine while working is still a convenient , even if I have to temporarily have to connect to a windows machine, to Remote Desktop to my Linux machine in order to screen share!

Install Pidgin on ubuntu
If you haven't done so already you need to install Pidgin. You can install the version within the default ubuntu repository.
sudo apt-get install pidgin
Install Pidgin-Sipe
In order to get pidgin to work with lync you will need SIPE plugin, therefore install it. The SIPE plugin will enable add an office communicator option to the list of applications your can use pidgin with.
sudo apt-get install pidgin-sipe
Click here to learn more about the Sipe Project
Configure Pidgin with Office 365
In order to start configuring Pidgin with office 365 you need to start Pidgin you can do this from the terminal window by simply typing pidgin
pidgin
Once the application has started click the Add... button.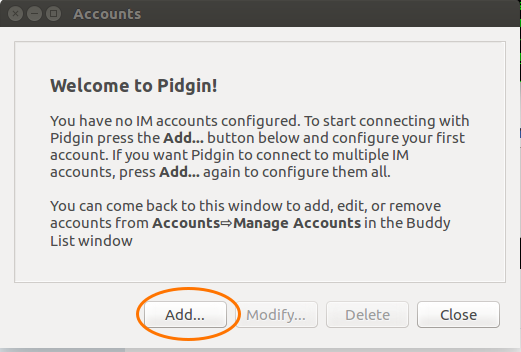 Select Office Communicator in the Protocol list box and enter your Office 365 Account details. i.e. Your Email address and Password.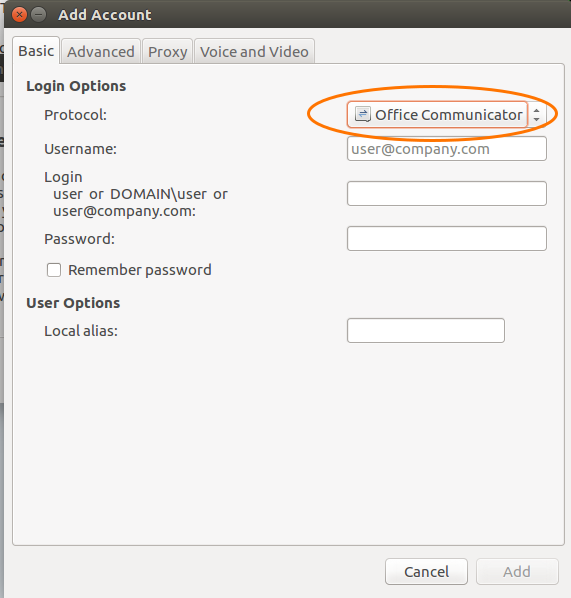 Click on the Advanced tab and enter the following details;
Server[:Port]  sipdir.online.lync.com:443

Connection Type : Auto

User Agent :  UCCAPI/15.0.4420.1017 OC/15.0.4420.1017

Authentication scheme : TLS-DSK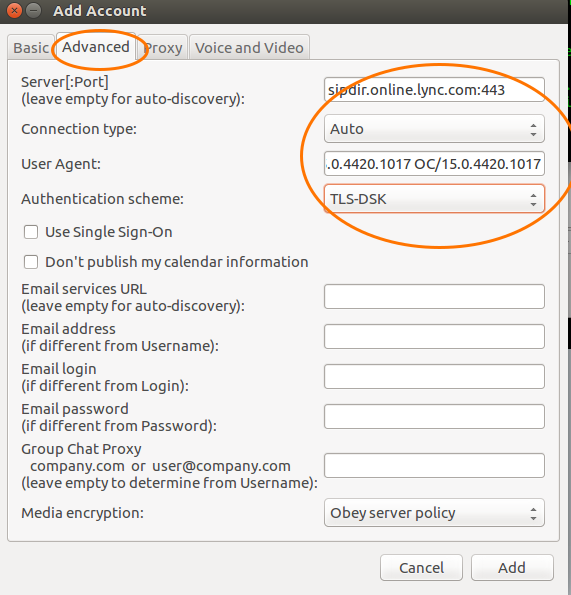 Then Click Add.

Summary
This will enable your Account and should populate your "Buddy List" with all your colleagues who are within your organization.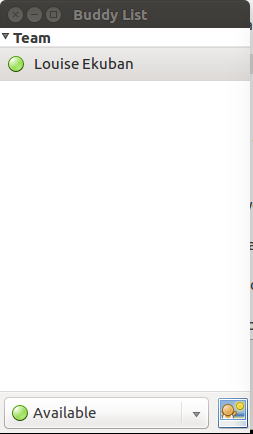 You can now start using Pidgin as it is connected to Office 365.

Latest posts by Gary Woodfine
(see all)