I use Evrernote, for all making all sorts of notes, from drafting my blog posts, quick shopping lists, to do lists, meetings notes etc.
I have Evernote installed on most of my computing devices, my MacBook, mini mac, iPhone, iPad and my windows laptops. It's great because I can make a note on one device and it is automatically synced across all my devices. Which is great for productivity as I can switch between devices without disturbing my flow.
Evernote is such a big part of my daily workflow. The downside is that although Evernote have a client for Mac and Windows, they have totally ignored the Linux community. There isn't an Evernote client for any Linux distro's!
Fortunately, there are a few Open Source projects around, which provide an Evernote client interface for Linux. Although obviously they are not as fully featured as the official Evernote clients, they do at least provide support across multiple distro's.
My two favourite choices are:
Tusk - Refined Evernote desktop app
Nixnote - frree, open source program designed to help you take notes and stay organized
Tusk
I have mostly used Nixnote for a number of years on ubuntu and it has worked well, However, it has become really dated. Especially as I have become to like the official Evernote app on my macs.
When I got my new System76 Darter Pro I wanted to find a more modern looking Evernote client and the result was Tusk.
What I like about Tusk, is that the UI is very similar to official Evernote client, despite the fact that it is an unofficial app.
Install Tusk on Ubuntu
Tusk is easy to install because it is available via SnapCraft
Nixnote
After trying a few other clients, with varied levels of success, I have now settled on one, Nixnote - A clone of Evernote for Linux and the Github repository.
Nixnote provides a few essential features.
Supports Multiple evernote accounts
Synchronizes with Evernote servers
Local data caching
Search notes
create, edit and delete notes, tags, notebooks and saved searches
search notes and index attachments
Cross platform
Local-only and synchronized notebooks supported
Database may be encrypted locally
ability to export a note as a PDF.
alter the default notebook.
new material theme.
Ctrl+S will automatically save a note that has been changed.
I have NixNote installed on all my Linux computers.
I predominantly make use of Ubuntu and Fedora.
Install NixNote on ubuntu 16.04
Install NixNote on Fedora
If you have problems installing in Fedora 26, it may be because of the libhunspell issue you may want to add an alternate package repository and install from there.
After installation you should be able to open NixNote by searching for the application in the Dashboards.
Once installed you can register your client with Evernote. I am assuming that, like myself you have signed up to an Evernote plan that enables you to have multiple devices. I recommend the Premium plan, as that is the plan I have.
Register NixNote with Evernote
To Register your nixnote with Evernote, simply got the File --> Add Another User ...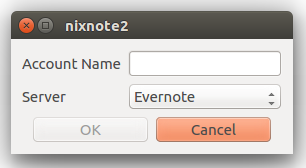 Add your Name and Select the Evernote server and click Ok.
Once complete you can then click the Sync button which will then initiate the registration process.

A screen requesting you to login into Evernote will appear and it is just case of following the prompts and completing the wizard.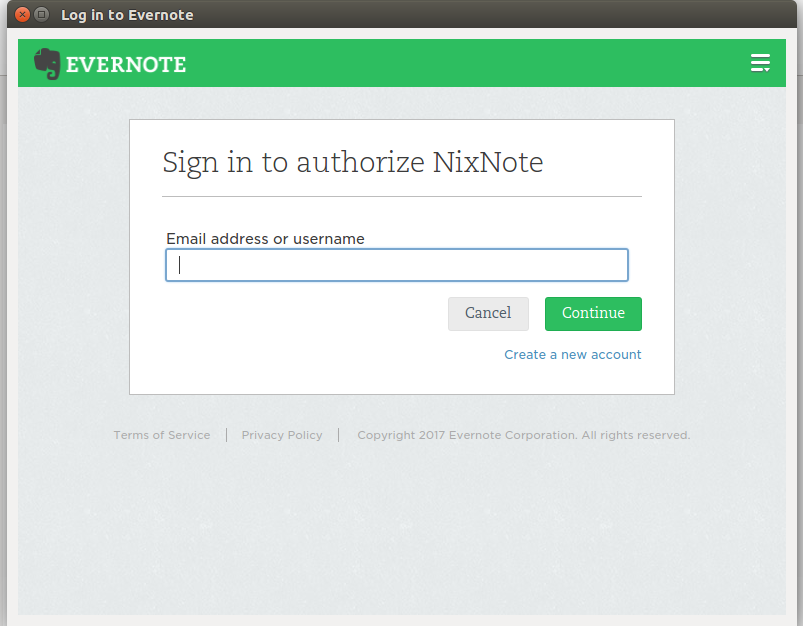 Summary
Nixnote enables you to make use of the evernote on Linux computers. Evernote does not currently have a client for Linux computers, a note published by Evernote - Evernote for Linux explains why a Linux client may never be available and actually promotes the use of Nixnote.
Latest posts by Gary Woodfine
(see all)